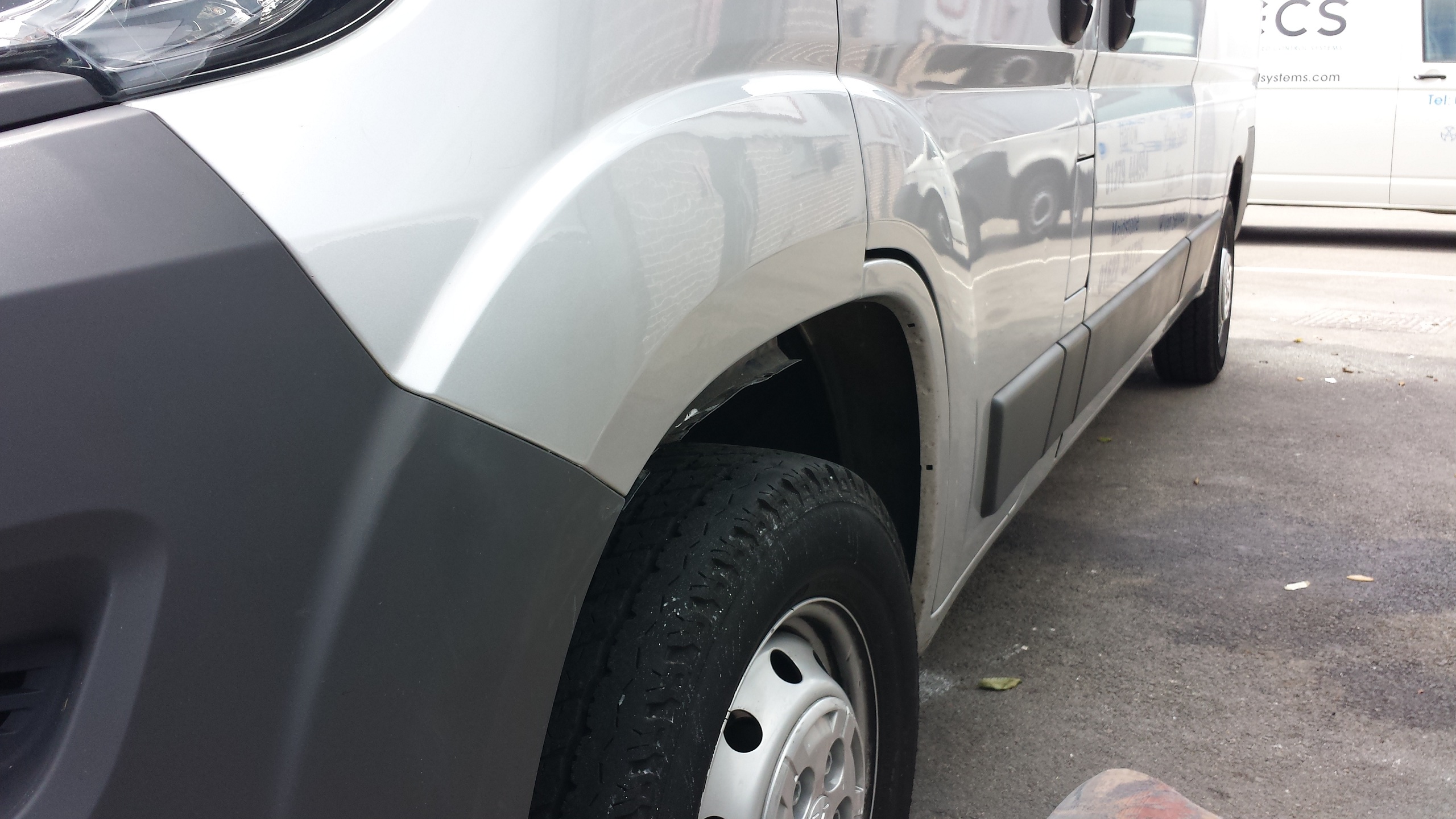 Our commercial modern business unit is well equipped to handle all manner of small commercial vehicle repairs.
We mix all our own paint to match your company colours and can also arrange vehicle sign writing for you.
Whether you have a hire or lease van, or own your own, or have a fleet of vans, we can help.
From paintless dent removal, re shaping damaged panels or fitting new ones and respraying contact us.