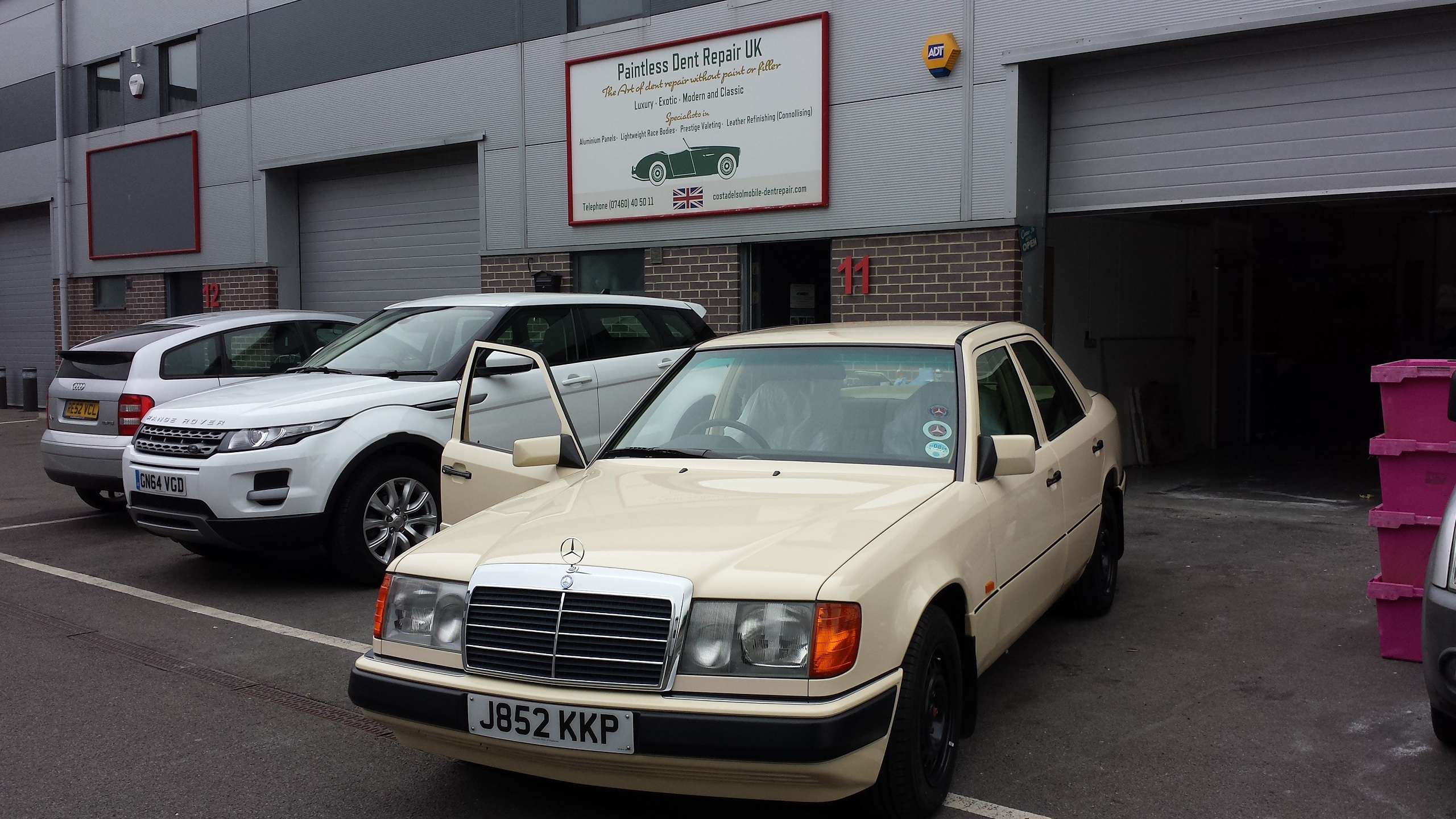 Prestige vehicles require the same exacting standards applied throughout the repair and re-painting process that were originally used when building your car at the factory.
We operate in a clinically clean purpose built spray booth, with oven bake facilities, and mix all our own paints to factory colour codes, or we can hand tint by eye, or using colour chips (of which we have literally thousands) so you can be confident of a perfect factory finish and colour match every time.
In fact, the very same factory finish we offer all our customers, no matter if we paint just one panel or your entire car, it will simply look factory finished. We have invested in up to date facilities and offer every customer really good value for money prices, no matter what vehicle you own.
So if you have just a bumper or panel that needs repainting, or you want your whole car sprayed then we can certainly help.
PLEASE NOTE CURRENTLY WE HAVE A 6 MONTH WAIT FOR CLASSIC CAR RESTORATION WORK, SO WE ARE UNABLE TO SCHEDULE ANY NEW WORK UNTIL THE END OF 2020
We are well known for the highest possible standards of both colour matching and finish, and a lot of our work has been referred to us by other bodyshops, but please do check out all our testimonials which will confirm that ! Click here for our Testimonials...