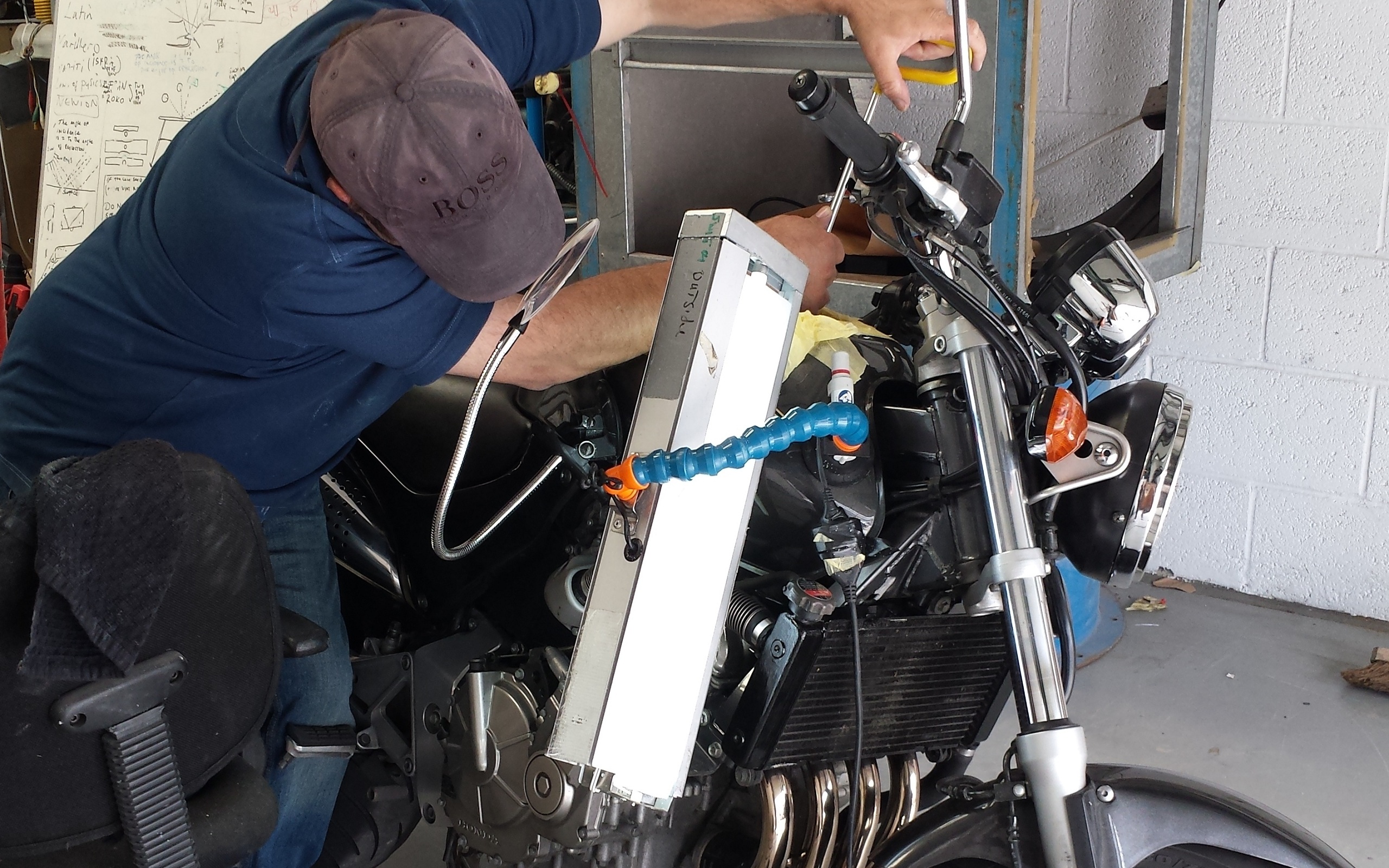 Motorbike tanks can be notoriously difficult to repair !
But Mark is a specialist in this area, not only in paintwork but he is also one of the very few paintless dent repair technicians in the country that can repair motorbike tanks in this way, i.e. without filler or paint. If your tank is dented and the paint is not broken then paintless dent repair (called PDR for short) is a possibility. Just send us a few photos of the tank and we can advise you on the repair method and price etc.
Even if paintless dent repair is not possible due to our experience we will remove as much of the damage this way and only use a very minimal skim of filler.
We can also supply and apply decals.
We have worked on all makes and models from a 1950´s Sunbeam to the latest racing super bikes.
PLEASE NOTE WE CURRENTLY HAVE A 3 MONTH LEADTIME FOR ANY MOTORBIKE WORK
"Superb"
Bob · Moto Guzzi
"Excellent service, highly recommended, just great service"
Robin · Honda Hornet
"Thank you so much for a great job and service"
Ray · Harley Davidson
"Brilliant service, very helpful"
Davey · Suzuki GT750
"Outstanding"
Brian · Norton
Aprilia
·

BMW

·

Norton

·

Honda

·

Ducati

·

Royal Enfield

·

Suzuki

·

KTM

·

Triumph

·

Kawasaki

·

Yamaha